It all started back in 1998...
In 1998, our young family of four lived in the country in Bennett, Colorado we purchased our first family pet-a show quality golden retriever we named Lucy.  We could not have asked for a better family companion or a better mama for our early puppy litters.  Initially when we purchased breeding rights for Lucy, our intention was to breed champion golden retrievers.  We kept a female from that first litter and as we met with families to find the right home for each of Lucy's 12 puppies, I began to see a pattern of allergic reactions to their retriever fur.  It broke my heart to witness the disappointment several families had when they were unable to adopt a puppy from Lucy's litter.  I was discussing this dilemma with my vet at their final health check and he told me about this "new hybrid breed" which was conducive to moderate to severe allergy concerns and encouraged me to investigate the "Goldendoodle".  And this is where our adventure began...........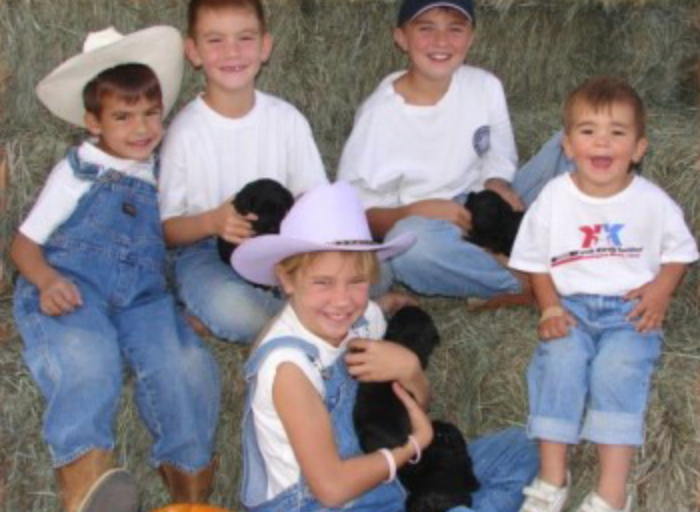 Our small family of two children grew to a TEAM of seven children and I began to learn all that I could about the goldendoodle and other doodle breeds.  As a homeschool mom, I focused on learning all that I could, teaching my children all that they would need to know about breeding doodles AND how to run an exceptional business.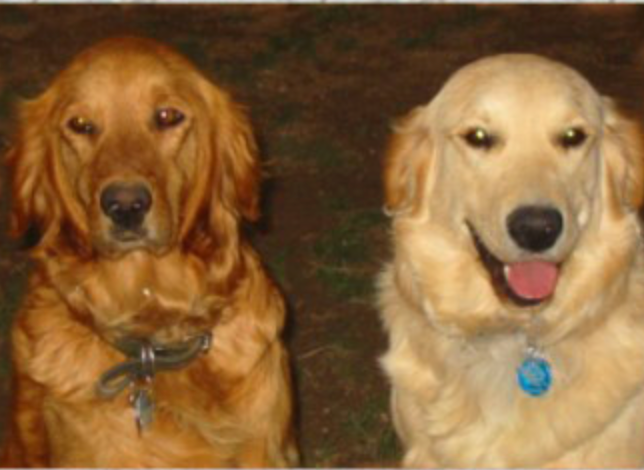 My children have learned how to have a strong work ethic and pay close attention to details.  (Raising puppies with excellence has a higher level of consequences than emptying the dishwasher!) For over 20 years, TRDoodles has continually led the doodle industry here in Colorado as I researched genetic strength, doodle differences, and specializing in providing support companions for families with special needs.  It is our highest value to provide families the best doodle possible and give you a level of customer service that puts a smile on your face when you think of TRDoodles.
Life changed for us in 2018 and we moved our family to a wonderful 4 acre property in Castle Rock.  A country girl at heart, I acclimated to being closer to "city life" and the face of TRDoodles also changed.  TRDoodles implemented our guardian program and I was blessed to hire 4 assistants that same year. This expansion has been a wonderful opportunity for our breeding program to partner with carefully chosen families who foster our breeding parents, who lovingly raise, train, and care for each of our precious doods.