How to go about adopting with TRDoodles
When you are ready to introduce a sweet-natured companion to your household, apply to adopt one of our pedigree Goldendoodles in Castle Rock, CO. TR Doodles has prepared the application in the link below to help us choose the right puppy for you. We are interested in finding safe, loving homes for our adorable puppies.
Our Goldendoodles are non-shedding puppies that will be a welcome addition to your home. The breed is known for being highly affectionate, intelligent, and easy-going. They get along great with kids and other pets, and they are always eager to spend time with their owners. If you want a hypoallergenic puppy that's easy to train, one of our puppies might be a good match for you.
When you fill out our puppy application below, your answers will be emailed directly to us. We keep all information confidential, and we use it only for matching purposes. We take the health and wellbeing of our puppies very seriously, so we want to be sure they go to homes that are suitable for their needs and temperaments. We'll review your application and get back to you as soon as possible.
We appreciate your interest in our Goldendoodles. Whether you are looking for a low-shedding dog breed due to allergies, a therapy or service dog, or just a furry friend to spend time with, a Goldendoodle puppy the perfect choice for you.
Next please fill out our Adoption Application found below.
I submitted my application now what do I do next?
Once your application is accepted, TR Doodles uses a non-refundable security deposit to reserve your puppy until he or she is four weeks old. Which you can find below for payment.
After that, we'll need full payment and a signed purchase agreement. This guarantees that one of our adoptable pedigree puppies in Castle Rock, CO, will be going home with you.
You're welcome and we encourage all of our families to visit them for a playdate once they're four weeks old. Then, once they're ready to leave their mother at eight weeks old you will be able to come and pick up your puppy..
The information from your puppy application is how we find the ideal puppy for your family. Although you ultimately decide on the puppy for you, we can recommend the one that best seems to match what you're looking for. The more information you give us, the better your chances of us selecting the perfect pup for your needs. Each one comes with pedigree paperwork, health records, food, a blanket, and a birth certificate. Call us with any questions and fill out the puppy application today to reserve your new friend.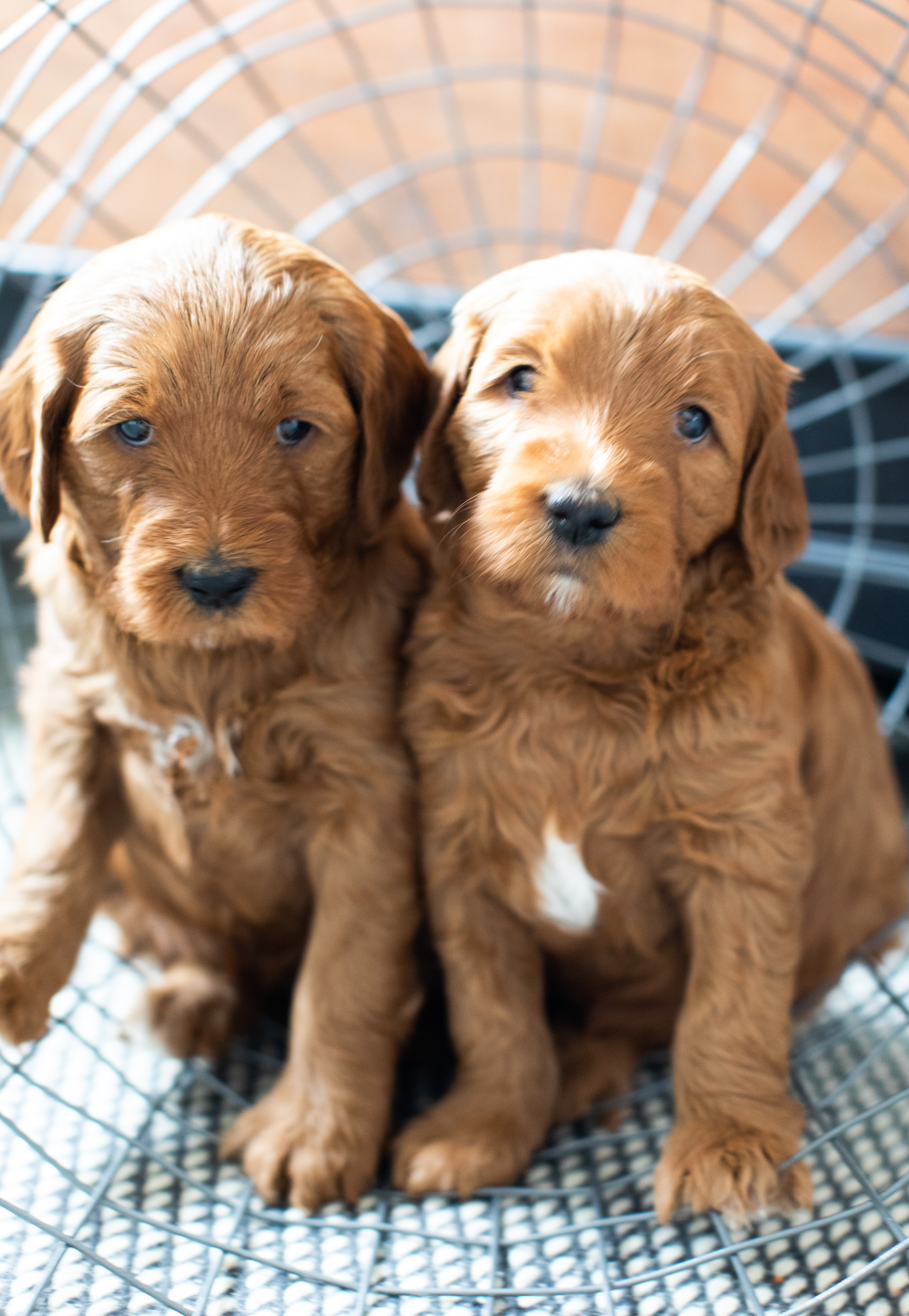 Puppy Deposit
Regular price
$208.00 USD
Regular price
Sale price
$208.00 USD
Unit price
per
Sale
Sold out
Share
View full details